THE ARTS AND CRAFTS FAIR IS BACK - 2023

SHOW DATES & LOCATION:
November 11th & 12th
Mohave County Fairgrounds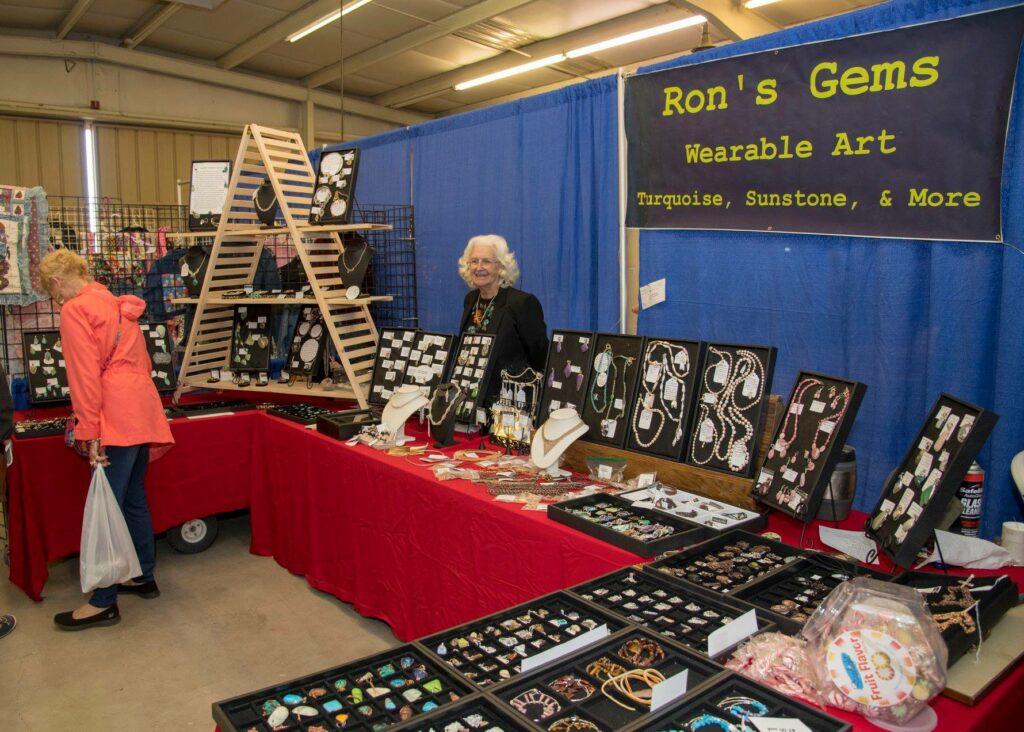 Join us for the annual Kingman Cancer Care Unit Arts and Crafts Fair, a cherished event that takes place during the second weekend of November at the Mohave County Fairgrounds. This fair stands as a cornerstone fundraiser for the Kingman Cancer Care Unit.
Our fair is a vibrant gathering that draws over 100 talented vendors not only from Arizona but also from various other states. They showcase an impressive array of original arts and crafts, ranging from exquisite quilts, scented candles, handcrafted soap, and beautiful floral arrangements to festive holiday decorations, intricate woodworking, artisanal jewelry, unique gift items, and delicious food.
To learn more about this event or to secure your spot as a vendor (act quickly, as spaces are limited), please get in touch with Allice Solbes. You can reach her by phone at (928) 530-4556 or via email at [email protected].
Don't miss this opportunity to be part of a wonderful celebration of creativity and community while supporting a great cause. We look forward to seeing you!